Ken Baldeosingh / Ken Conselyea Award, 2017
T. Michael Rothgeb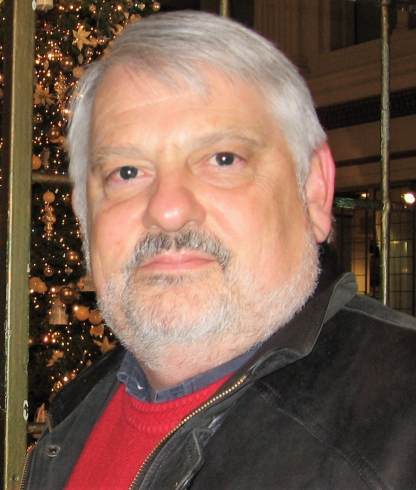 My Family

I have been married for 43 years. My wife''s name is Elizabeth (Betty). Betty is a retired educator with 43 years of teaching, counselling and administrative experience. She is the past President of and is currently managing the philanthropic programs for the Assistance League of Greater Cincinnati. Betty also has a Master''s of Science Degree in counseling and is currently a college entrance counselor in Cincinnati, OH.

Betty and I have 2 children.

Our son, David, was born in 1979 has a Ph.D. in Chemistry and is currently the Analytical Laboratory Manager at AL Steel, Middletown OH. His spouse is a Senior Research Scientist at Procter & Gamble. They have 2 daughters, Hazel (age 4) and Vera (age 2).

Our daughter, Natalie, was born in 1981, is living in Chicago, and is the Quality Compliance Director at Velocity EHS Solutions (formally MSDS OnLine). Her spouse, David Dickerson, is an Assistant Professor of Anesthesia & Critical Care at the University of Chicago. They have a son, Michael, age 1 year.

Myself

I was born in Fort Wayne, IN on November 23, 1950. In 1973 upon graduating from Purdue University (BS Chemistry, 1973), Betty and I were married and started graduate school together. I attended Indiana University where I took a Ph.D. in Chemistry (1978). I came to Cincinnati to work with P&G in 1981 from a Staff position at the University of Illinois.

I was with P&G until I retired in January, 2008. Over the my years at P&G, I was a Research Fellow in Analytical Sciences that accrued 33 technical publications, 2 book chapters and 7 US/European patents.

Starting in 2004 through my retirement from P&G in 2008, I was a member of the Cincinnati Youth Collaborative where I was a high school student mentor and tutor in chemistry, math and physics.

Starting in 2006 through 2015, I was an Adjunct Professor of Chemistry at the University of Cincinnati, Blue Ash where I taught the first year chemistry and biochemistry in the College of Arts and Sciences. I also taught an Analytical Spectroscopy course at Cincinnati State Technical College and have been a high school long term substitute teacher in life and physical sciences.

I am currently a consultant in the areas of analytical chemistry, aquatic environmental chemistry and chemical equilibria through YourEncore and T. Michael Rothgeb, Chemistry Advisor, Ltd.

Soccer

I became involved with soccer when my son started playing in 1985. I was a coach for both David and Natalie through their recreational (SAY) and competitive soccer playing years. I am a SAY Certified Level 2 coach and hold a US Soccer E License.

I have been a SAY referee since 1987. I was a SAY National Referee from 2012 through 2015. I am on the Winton Valley SAY soccer district board, am a SAY referee instructor and am on the SAY National Rules Committee.

I became a US Soccer referee in 1992. I was a Grade 7 referee until 2016 when I downgraded to a Grade 8 referee.

I became a referee instructor in 2002 and the District 1 Director on Instruction in 2006 (I believe). I have worked with 3 State Directors of Instruction to prepare New Referee Training and Referee Recertification Materials since 2006. I would like to think I am (partially) responsible for implementing the use of in-class PowerPoint and on-line instruction materials.

I became an Assessor in 2008. I was one of the founders of the Referee Academy program (with Brian Goodlander and Ted Patterson) in 2011. I have been responsible for a Youth Referee Academy here in Cincinnati since 2013.

My passion is the development of new youth referees. The preparation of instruction materials, on the field mentoring and participation in Referee Academies are all targeted with this goal in mind. I mentor from 1 to 5 new referees each year, following them through their first couple of seasons - behind them on the touchline, on the field with them as a referee/AR, formal assessments and inclusion of them in youth academies.
2017-18 LOTG Explained
---
2016-17 LOTG Explained
---
Small-Sided Rules
---
No Heading Rule
---

State Referee Administrator
Ken Baldeosingh
8969 Cedargate Pl
Dayton, Ohio 45424
937-545-6864
kenb8969@aol.com